Han-Gwa – Korea Traditional Confectionary (Part 2)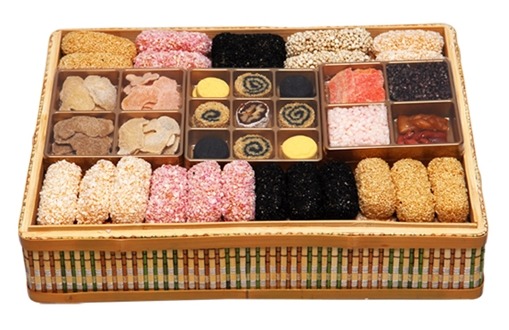 Hangwa is a general term for Korean traditional confectionery. Common ingredients in hangwa are grain flour, honey, yeot, sugar, fruit or edible root.
Types of hangwa
Etymology
The word has two components: han and gwa. Gwa means "confectionery". Sources disagree in their interpretation of han in this word, that is, whether it means "Korean" and whose hanja is 韓 or the one that means "Chinese" and whose hanja is 漢. Most sources, such as several major commercial online dictionaries and encyclopedias, interpret hangwa as "韓菓" ("Korean confectionery"), counterpart of yanggwa (洋果), Western confectionery.[1][2] Contrariwise, the internet edition of a standard dictionary by the National Institute of the Korean Language, South Korea's official language regulating body, has "漢菓"[3] (literally "Chinese confectionery") with a definition that differs from the one given in other sources and this article, calling it a kind of yumilgwa, which is also variety of Korean confectionery, instead of the other way around. This dictionary makes no mention of "韓菓", whether as an alternative hanja spelling or in a separate entry.[4]